RED DIESEL
CALOR GAS (Propane, Butane, BBQ and Patio)
PUMP OUT
SOLID FUEL
LOGS & KINDLING
CHANDLERY
CHANDLERY
Below is just a small selection of Chandlery we supply. We sell everything from Leisure Batteries to solid fuel stoves. So whether it's a mooring pin or a new 12v fridge just e-mail or call for our friendly, helpful assistance.
Cruising Hardware and Consumables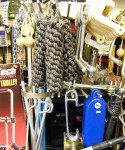 This section includes Boat Hooks, Windlasses, Rubber or Rope Fenders, Toilet Chemicals, Ropes, Mooring pins, hooks and chains, foldable trolleys, maps, guides etc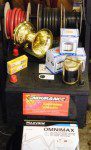 Batteries, cable, connectors, inverters,12v Fridges, washing machines, Nav lights, cabin lights, Brass Horns, Fuses etc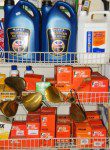 Filters, Drive Belts, Oils, lubricants,Diesel additives, Gear Boxes, Drive Plates, Propellers, Sound Insulation etc
Cabin inc.Bathroom,Galley,Heating etc.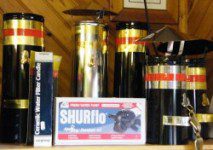 Solid Fuel stoves plus all accessories / spares,Eco Fans, Toilets, Sinks, Water/Waste Pumps, Wash Basins, Air vents etc.
We also stock a wide range of paints and varnishes including Rylard Paint Boat paint & varnish, Bilge Paint, Water Tank Coating, Andy Russell's Gunwale Black and Bitumen Coating for hull Blacking.