Welcome to Bailey's Trading Post…Poynton's Best Kept Secret!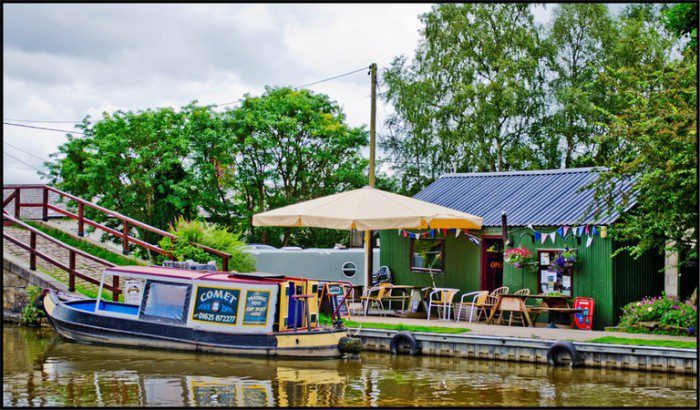 We are a small independent business located on the side of the Macclesfield Canal at Higher Poynton just 30 seconds walk from the Middlewood Way/the Boars Head.  Click on our 'How to Find Us Link' for more info.
There are Three main sectors to our business:-
1)      Chandlery & Boat Supplies (inc Red Diesel, Coal, Gas, Logs etc)
2)      Day Boat Hire
3)      Café / Gifts / Maps /Souvenirs and a whole lot more!
Whether you're seeking a quiet cup of tea or coffee in the picturesque surroundings of the Cheshire countryside or you wish to explore the Macclesfield Canal at your own leisurely pace aboard a canal day boat.  If it's  a replacement battery for your own narrowboat or that unique gift for a loved one.  Here at Bailey's Trading Post we've got the lot.  We welcome, cyclists, hikers, boaters, dog walkers etc .  Feel free to just pop in and browse. 
Use the Navigation Buttons above to find out more.
Bailey's Trading Post….We  Do Things Differently
 In that typical Northern manner, we looked around us in awe and amazement at how everybody else was doing it.  We sat and pondered for a while and then thought to ourselves…..'nah stuff that.  This is how WE'LL do it!'.